Table of goal data by year
Year
25/3 Mbps
100/20 Mbps
2019
#15 of 87
98.44%
#12 of 87
95.8%
2018
#14 of 87
97.21%
#9 of 87
96.1%
2017
#19 of 87
96.52%
#9 of 87
94.97%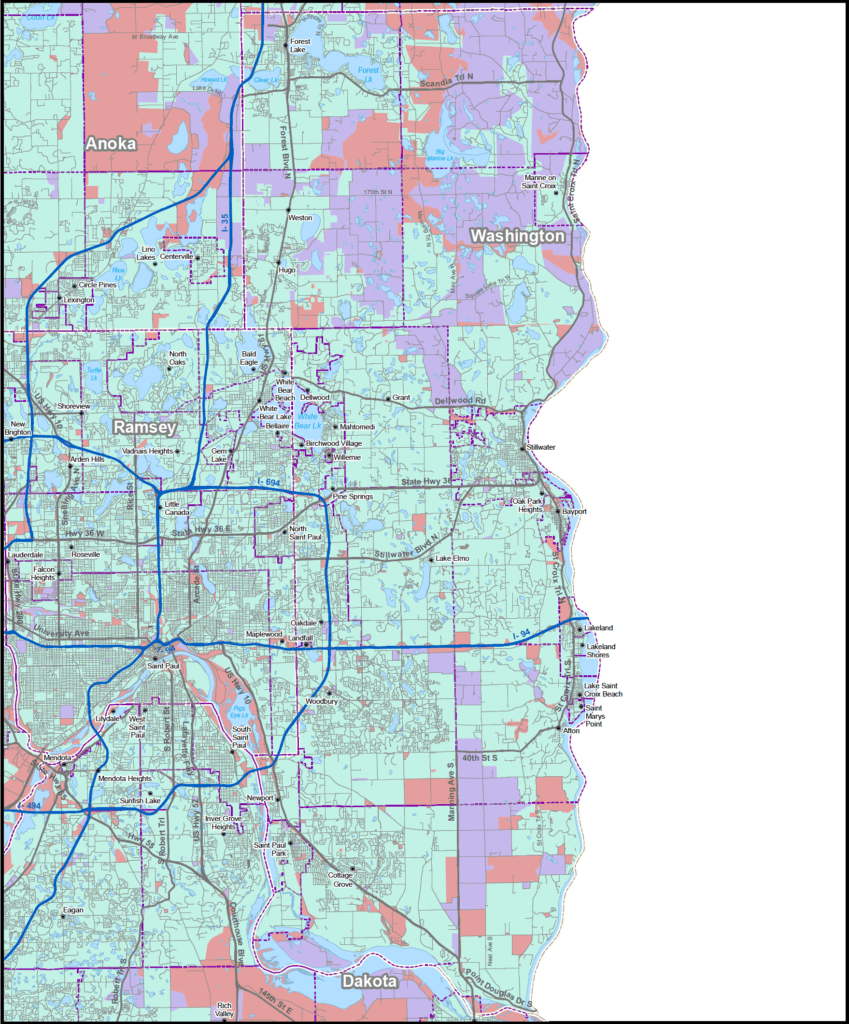 Rank: 12 (out of 87) for broadband speeds of 100/20 megabits per second (Mbps)
Washington County is poised to meet the state speed goals for 2022 and 2026; but they will need to make a concerted effort to get there.
Washington County has some metro areas and some rural areas. Unlike some of the more rural counties there is a business case for providers to come into the Washington County market. They are also fortunate in that they have been part of multi-county government networks led by Dakota County that provides a middle mile base from which other providers can build.
Washington County could benefit from future grants. In 2019, Midco applied to upgrade service in Washington. (That doesn't mean they will get the grant; they have only applied.)
Find more articles on broadband in Washington County.
Has Worked with Blandin Foundation
Yes
Has Received MN Grant(s)
No
Government Districts
U.S. Congress: CD 2, CD 4, CD 6
MN Senate: 38, 39, 43, 53, 54
MN House: 38A, 38B, 39A, 39B, 43A, 43B, 53A, 53B, 54A, 54B