Table of goal data by year
Year
25/3 Mbps
100/20 Mbps
2019
#38 of 87
88.01%
#34 of 87
80.84%
2018
#36 of 87
86.53%
#20 of 87
82.08%
2017
#42 of 87
80.84%
#20 of 87
80.84%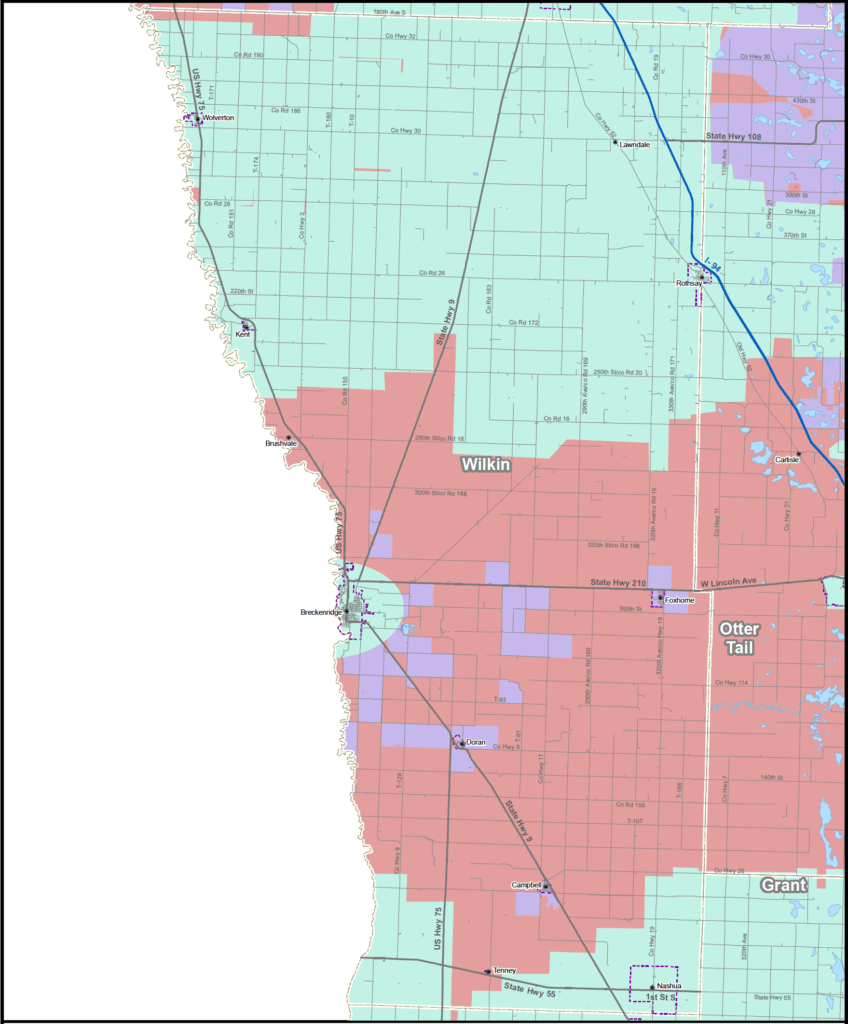 Rank: 34 (out of 87) for broadband access speeds of 100/20 megabits per second (Mbps)
Wilkin County is not poised to meet the speed goals for either 2022 or 2026. Their numbers looked OK a few years ago, but they have not improved; they need to build a momentum.
Wilkin has benefited from a state broadband grant:
2017 – Advantenon – Rural Grant, Stevens and Wilkin Counties – Grant $316,554
Serving 528 unserved households, 132 unserved businesses, and 8 unserved community anchor institutions in Rural Grant, Stevens and Wilkin Counties with service levels to 100 Mbps download and 100 Mbps upload.
Wilkin County needs to jumpstart a focus on broadband; it seems like that might happen. Sen. Torrey Westrom and Rep. Jeff Backer  held a town hall meeting in February 2019 to talk about broadband. In summer of 2019, the Wilkin County Commissioner Dennis Larson advocated for legislative funding for broadband.
Now they need to extend that enthusiasm into action working with providers to extend better broadband throughout the county.
Find more articles on broadband in Wilkin County.
Has Worked with Blandin Foundation
No
Has Received MN Grant(s)
Yes
Government Districts
U.S. Congress: CD 7
MN Senate: 12
MN House: 12A