Broadband 101: Design Nine
What should the Network of the Future Do for a Community?
Andrew Cohill, Ph.D., President/CEO, Design Nine Inc.
As more communities get access to improved broadband, is just being "faster" enough? It may be time to return to some of the concepts and ideas originally developed in the nineties as part of the Community Network movement. 
How should a network provide community and economic development benefits to the community beyond raw speed? 

Should the new networks being deployed provide higher levels of privacy for users? 

How should the new networks support better delivery of critical health care services, home-based learning, and home-based work? 

Should the new networks be using a business model different from the decades old "The ISP owns the customer and controls customer choice?" 

Is the proliferation of smaller ISPs simply carving up large telecom monopolies into smaller, localized ISP fiefdoms where there may be more ISPs, but each ISPs essentially has a monopoly on service in a smaller area?
This session will address some of the critical questions that are not always being asked in the quest for more speed.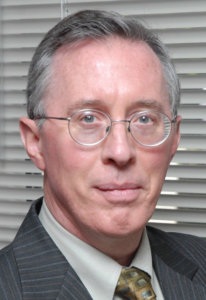 Dr. Andrew Cohill is the President and CEO of Design Nine. Cohill has an extensive background in broadband network design, broadband planning, and network construction and operations. Cohill has an international reputation for his work designing and building modern broadband networks. His early work as Director of the Blacksburg Electronic Village accomplished many Internet firsts, including some of the first online commerce, the first Internet-connected schools, and the first business park with fiber Internet as an amenity.
Design Nine provides a full range of network design services, including fiber and wireless network design, network business and financial planning, network engineering and construction specification, and construction management. Design Nine's sister company, WideOpen Networks, provides a full range of network operations and management services from its 24/7/365 Operations Center in Blacksburg, Virginia.
Design Nine has designed and built hundreds of miles of modern fiber networks in the U.S., and is currently expanding its Gig fiber network in Blacksburg, Virginia. The Blacksburg network, in operation since 2017, is the country's first privately financed open access FTTH network.