Broadband 101: Finley Engineering
Conducting Feasibility Studies
How do I get high speed broadband into my community? How can I get more reliable broadband? Do I get fiber or fixed wireless broadband? What will it cost for each option, and will it pay for itself if it gets built? Can someone bring high speed broadband into our community or do we need to build and operate it ourselves? These and many other questions get addressed by having someone do a thorough broadband feasibility study for your community. Finley Engineering has completed broadband feasibility studies for cities as well as over 14 counties in Minnesota alone, not to mention the many other cities and counties throughout the U.S. You will hear much more about feasibility studies and can ask all of your burning questions in this session.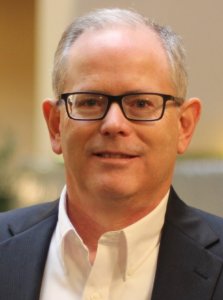 Mark Mrla – Director, Strategic Operations
Mark joined Finley Engineering Company in 2008 and works out of the Slayton, MN office. He currently serves as Director of Strategic Operations and is responsible for business development as well as some project management, engineering, budgeting, scheduling and client relations. Mark also coordinates teams and processes for loan and grant applications for various federal and state government programs. Prior to joining Finley, Mark served in various management and technical positions at MidAmerican Energy Company, Gateway, Inc., and owned and operated a private technology consulting company. Mark holds a Bachelor of Science degree in Electrical and Computer Engineering from the University of Iowa, is a certified Project Management Professional (PMP) and is a licensed Professional Engineer (PE) in 13 states.