Broadband 101: Magellan Advisors
Federal and State Broadband Funding Overview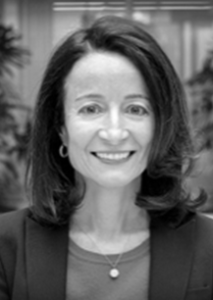 Jessica Zufolo, Vice President, Rural Broadband Strategy
Jessica joins Magellan after serving in various senior leadership roles throughout federal government and non-profit sectors for over 20 years. Prior to joining Magellan, Jessica served for over five years as the Senior Advisor for Strategic Partnerships for the Lifeline Division at the Universal Service Administrative Company (USAC) where she managed all state, federal and tribal engagement that led to the establishment of the Lifeline National Eligibility Verifier. Prior to her tenure at USAC, Jessica was appointed by former President Barack Obama to serve as the Deputy Administrator for the Rural Utilities Service (RUS) at the U.S. Department of Agriculture (USDA) where she helped oversee a $65 billion federal loan and grant portfolio that finances water systems telecommunications and broadband networks, precision agriculture, electric utility, smart grid and renewable energy projects in rural and tribal communities.
Jessica also served as the Legislative Director for the National Association of Regulatory Utility Commissioners (NARUC) where she was responsible for developing legislative strategy for all 50 state public service commissions involving telecommunications, technology, consumer protection and water. Early in her distinguished career, Jessica worked on Capitol Hill for eight years overseeing telecommunications and energy policy for the late New York Senator Daniel Patrick Moynihan, Senator Charles E. Schumer of New York and Representative Peter A. Defazio of Oregon. Jessica earned her MBA with Honors from the University of North Carolina at Chapel Hill and a BA in military history and political science from the University of Colorado in Boulder.