Image: Blog hero Plant Plate 09 boys dig in
GroundWork
News and ideas you can use to strengthen rural Minnesota communities.
The rural Minnesota housing crunch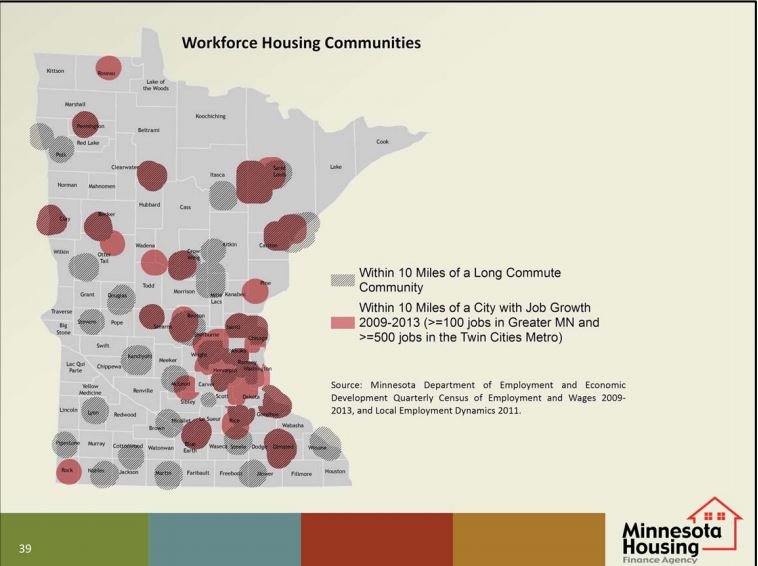 Source: Minnesota Housing Finance Agency
by Blandin Foundation Posted in Vibrant Rural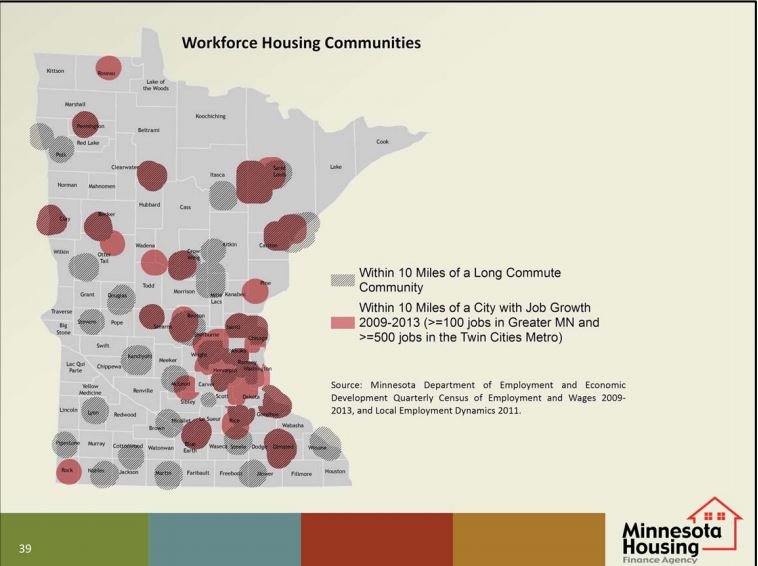 Rural Minnesota communities stretching from the Iowa border all the way up to Canada are starting to feel the bite of the housing crunch. Places like Worthington and Roseau that have generated a wealth of good-paying jobs for the last decade, and have attracted diverse workers from across Minnesota and beyond, are wondering how far their community's housing supply will stretch before it snaps.
Sunday's Star Tribune covered the issue, giving us a glimpse into what both rural communities, and the Minnesotans working in them, are experiencing.
"The housing shortage stretches across Minnesota, where many employers kept hiring even through the recession. Now that the economy is picking up, employers are ready to expand – if their hometowns are."

Small communities want to grow and thrive, but in order to do that, they need strong employers that can attract talent who add to the local economy. Employers can't do that unless their talent has somewhere to live!
"Once you get here, you can't find any place to live. We have good opportunities up here. We can provide jobs, if we can just provide housing," says Roseau's Community Development Coordinator Todd Peterson in the same Star Tribune article.
Roseau County was one of three teams to go through the Housing Institute for Greater Minnesota in 2013-2014. A co-run program of the Minnesota Housing Partnership and Greater Minnesota Housing Fund facilitates regional collaborations while building the capacity of communities to meet the housing needs in rural Minnesota.
Neighboring northern communities like Thief River Falls and Warroad also have taken action to address housing shortages.
So if there are jobs available, why can't communities just build more housing to meet the demand? First, developers aren't jumping at the chance to build in a place where rents are much lower than in metro areas. Small towns are having to foot a fairly substantial bill in order to give a building project the initial boost it needs to attract a developer. For example, in Roseau, the combination of a $325,000 state grant and $460,000 from the city helped bring down expenses so a developer could build a $3.2 million structure that, when complete, will only be worth $2.2 million, says the Star Tribune.
Second, most state aid available for housing is reserved for low-income residents. Historically, this has been the central purpose of the $50 million or so appropriated to the Minnesota Housing Finance Agency (MHFA) annually. However, the growing housing crunch in Greater Minnesota is garnering the attention of MHFA and state lawmakers.
Yesterday, the Star Tribune's editorial board reports that the MHFA is planning to broaden their requirements to better meet the workforce housing need.
"An income limit will still apply to its aid, but it will be a generous one — 80 percent of the state, not regional, median household income. This year that amounts to $62,000 – more than 94 percent of new jobs in Greater Minnesota pay."
MHFA's change in how aid is administered is just one proposed solution.
Gov. Mark Dayton has recommended an "additional $10 million for an MHFA forgivable-loan fund that already expects $26 million in the coming biennial budget. Dayton's increase would be enough to finance 650 new rental units."
An alternative proposal by the Greater Minnesota Housing Fund includes "a whopping $100 million package of tax credits and grants to developers."
Regardless, statewide leaders are hearing about the workforce housing crunch from all corners of Minnesota and are determined to walk the best path to future rural vibrancy.
Sign Up for E-News
Subscribe to our periodic newsletter for updates and opportunities about vibrant rural Minnesota.