Image: Blog hero Plant Plate 09 boys dig in
GroundWork
News and ideas you can use to strengthen rural Minnesota communities.
Newest BRCLP leadership cohort builds on strength in reservation communities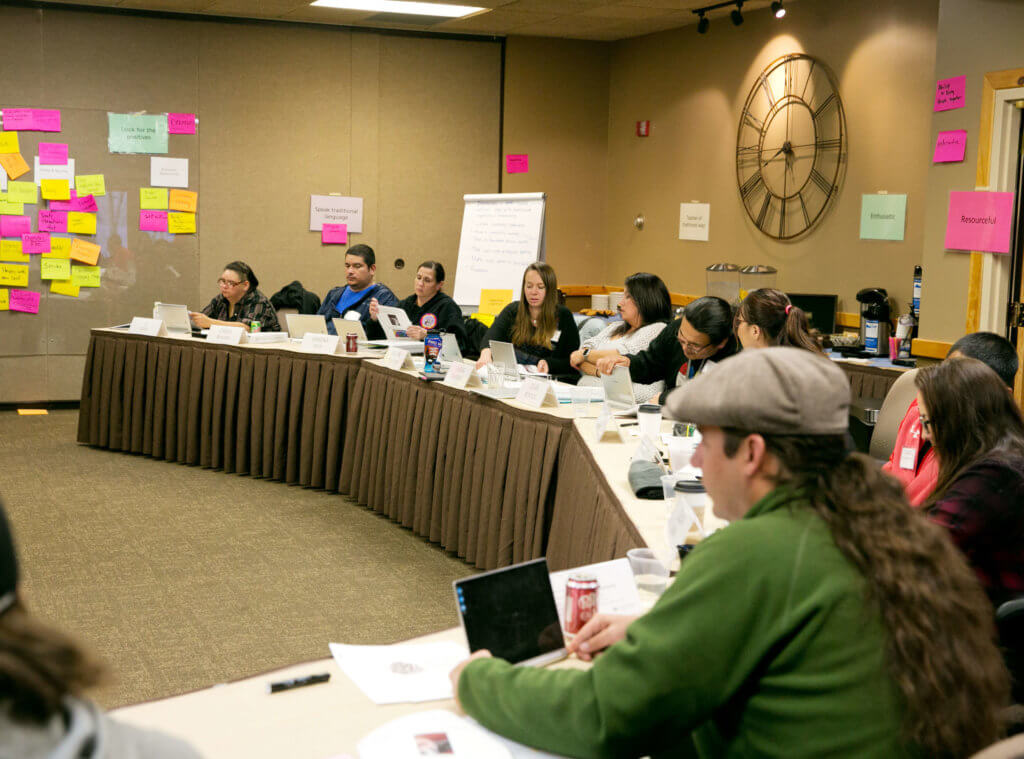 BRCLP participants dig into learning and activities during their week of community leadership training.
by Blandin Foundation Posted in Rural Capacity Building
"You are the leaders we have been waiting for."
A group of 26 rural Minnesotans heard this phrase as part of their Blandin Reservation Community Leadership Program (BRCLP) five-day training retreat earlier this month.
Participating communities span much of the southern half of Minnesota – from Mille Lacs to Granite Falls to Red Wing – including Dakota and Ojibwe communities. Yet participants' shared experience builds community leadership across and within reservation communities — one of the nine dimensions of a healthy community. Trusted relationships based on shared experience and language gives momentum to community work.
Cohort members spent the week learning about a theory of community change that includes learning how to frame community issues, how to build and mobilize social capital through broader and deeper relationships across community, how to understand power within community, and about their individual leadership strengths and styles. All learning is done within the framework building healthy reservation communities.
These leaders returned to their communities energized to use their leadership skills, talents and gifts, with deeper understanding of the importance of keeping intent in mind when doing community work, and with new and renewed connections.
These trained leaders join BRCLP alum from 25 previous cohorts, and join the ranks of the more than 500 trained reservation leaders across rural Minnesota.
We celebrate with this terrific group – you are the leaders we all have been waiting for!
Sign Up for E-News
Subscribe to our periodic newsletter for updates and opportunities about vibrant rural Minnesota.