Image: Blandin Foundation 093
Download Safety & Security Report (PDF)
A healthy community is a place where all people can
Meet their needs: economic, social, physical, cultural, and spiritual.
Work together for the common good.
Participate in create their future.
A community's health is made up of many separate but inter-related dimensions. Rural Pulse 2016 breaks down rural Minnesotans' perceptions of a healthy community by nine dimensions.
One of the nine dimensions is Safety and Security, where the community provides appropriate safety and security measures for all and actively addresses the causes and consequences of violence.
Crime Control
Four in five (80%) rural residents are satisfied with their community's ability to control crime. Eighteen percent disagree. Younger Millennials (ages 18 to 24) and those with incomes of $35,000 or less are the least likely to agree.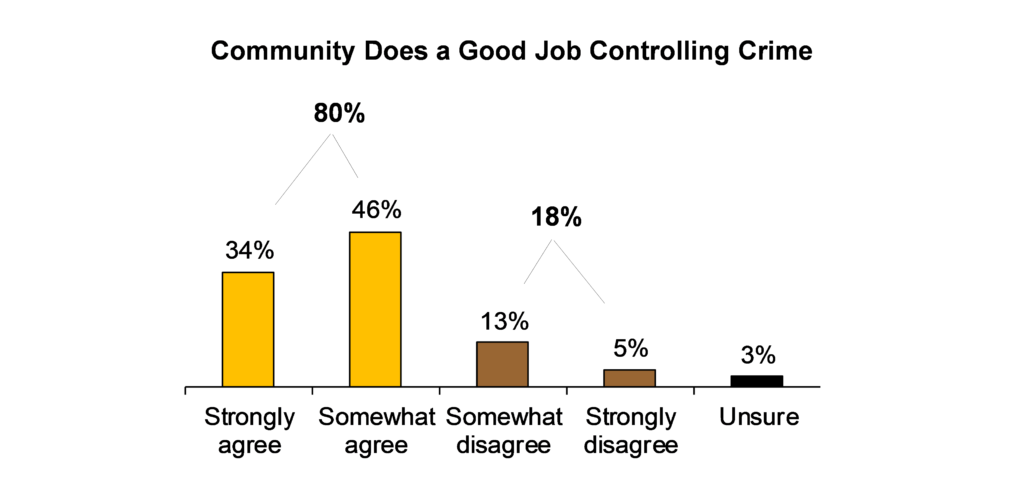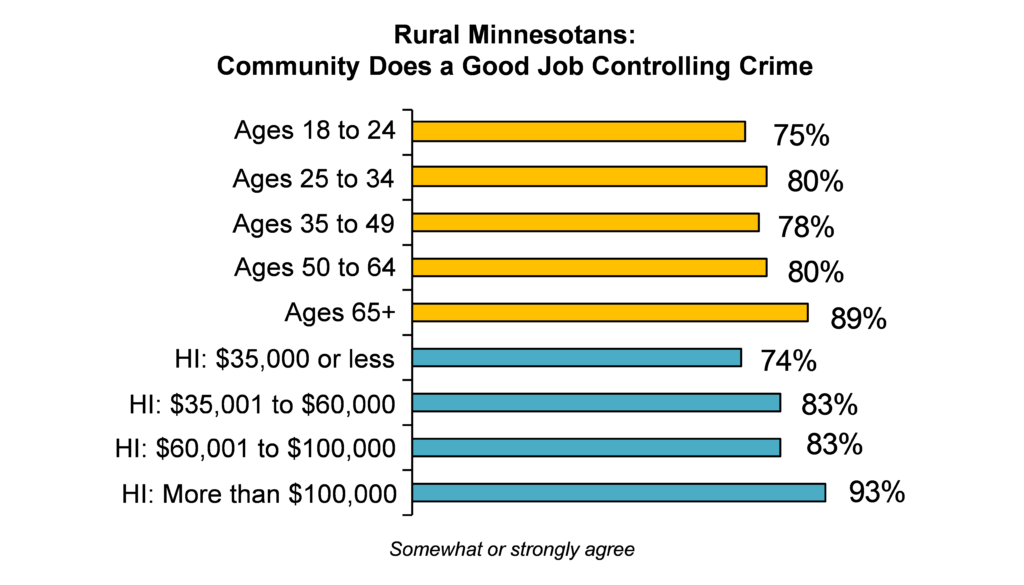 While all rural regions diminished in resident confidence since 2013 regarding crime control, the West Central region reflects the highest satisfaction. The Southwest region exhibits the largest decline since 2013 (down 15%).