Image: Blandin Foundation 102
Recreational & Artistic Opportunities
Download Recreational & Artistic Opportunities Report (PDF)
A healthy community is a place where all people can
Meet their needs: economic, social, physical, cultural, and spiritual.
Work together for the common good.
Participate in create their future.
A community's health is made up of many separate but inter-related dimensions. Rural Pulse 2016 breaks down rural Minnesotans' perceptions of a healthy community by nine dimensions.
One of the nine dimensions is Recreational and Artistic Opportunity, where everyone has access to a variety of recreational and artistic opportunities. People of all ages, abilities and interests have access to recreational and artistic opportunities that meet their needs. The variety of opportunities available expresses the cultural backgrounds, talents and experience of all community members.
Culture and the Arts
Consideration of inclusive cultural and arts opportunities is a concern for three in 10 rural Minnesota residents, with just over three in five (63%) feeling local needs are being considered or met – a slight increase from 2013 findings.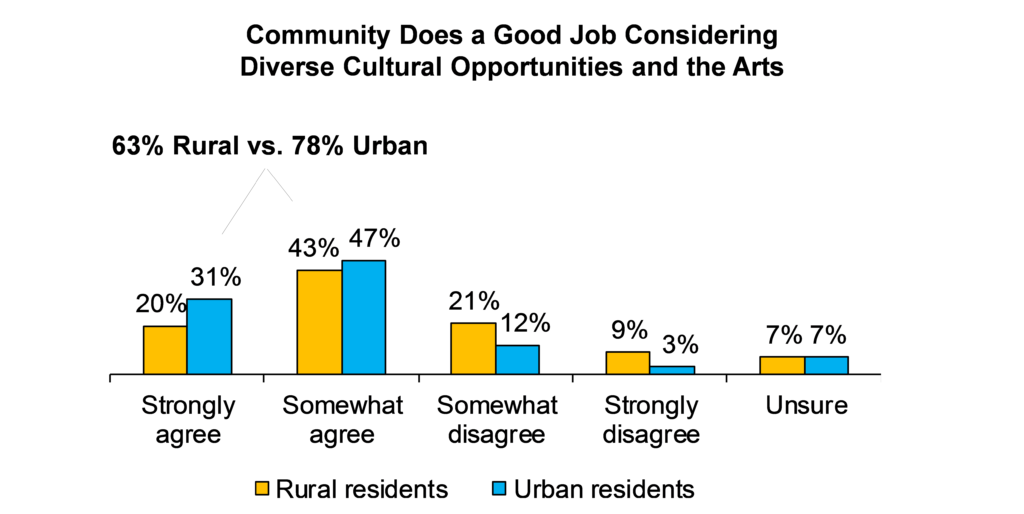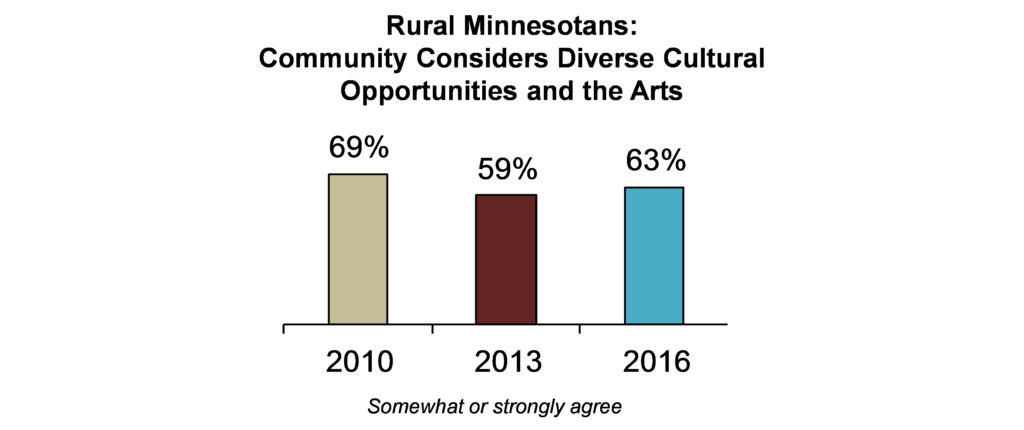 Most rural Minnesota regions show improvement in this area over 2013 findings, with those in the Southeast and Northwest regions being the most likely to feel that their communities do an adequate job considering culture and the arts. The West Central region was alone in showing a decrease from 2013 to 2016 (down 8%) in the belief that their community considers diverse cultural opportunities and the arts.